About Mobius International and CompEx, Inc.
Mobius International, Inc.
A powerful, self learning recognition software that has been modified for use with camera cell phones. It is the intuitive, easy to use link to the digital universe. You need only to take a picture with your cell phone, send the image to us and a specified action occurs. This can be a query for information from an advertisement, recognizing a face, entering a contest, requesting a movie trailer, receiving a coupon or donating to charity. The possibilities are virtually endless.
All you need is ... Point-Click-Send
Our team is comprised of young creative people, who are bound together by a similar work ethic and a common goal. We take pride in our work collectively and our company offers our employees an international learning experience that is enriching and offers long term growth professionally. We operate in a pleasant work environment with a relaxed atmosphere, where everyone is an important part of the company. We are team oriented and our only objective is to make our customers and clients profitable and successful. Everybody in the company shares in our success and is financially rewarded when we succeed as a team. This yields best of breed employees and a commitment to excellence and professionalism.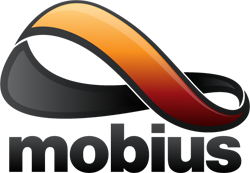 CompEx, Inc.
CompEx, Inc. is a solution integrator focused on customer driven solutions. We develop e-commerce and e-business electronic solutions that can be integrated with RFID (radio frequency identification device) tag technology to track and report the movement of goods within an organization providing a complete end-to-end Internet solution.

---

Bitcoin support coming soon
Copyright © 2012-2019 Mobius International, Inc. and CompEx, Inc.